Philosophy:
We base our philosophy on meeting the needs of the whole child. We believe that a child's early experiences such as creating, experimenting, exploring, discovering, and learning through play enhances their future. We create an atmosphere of self respect, self discipline, and high self esteem.
Just-4-Toddlers is a place for a child to thrive, feel secure, and nurtured in caring surroundings with a program that responds to the child's emotional, social, physical, and cognitive needs.
Security Measures:
The people you place on your authorize to pick-up form are the ONLY ones authorized to take your child from the center. NO EXCEPTIONS!! Must be 18 yrs. or older, show a PHOTO ID, and have a car seat!
We have security doors and video monitoring in all play areas and classrooms.
Discipline Policy: When incident occurs we believe in using re-direction and positive reinforcement. The teachers provide the children with problem solving skills and the "words" needed to communicate with their peers.
Just-4-Toddlers Pre-School 4 exceptionally bright beginners has limited space for ages 6 weeks to 5 years.
We now use the A-beka Curriculum.
We teach using two types of curriculum. The first is the A-beka. With this the children will work with 2 different sets of workbooks, large learning cards, music and poems that are designed to teach such things as early writing skills, letter and sound knowledge, counting, eye-hand coordination, colors, shapes, pairs, and opposites.
The second is a creative curriculum. We incorporate the skills from the A-beka and extend it through creative, open-ended, on hands activities.
Daily Experiences:
Literacy and Language through circle times involving books, flannel board stories, and conversations with the children

Cognitive Skills Development

Sensory Play with such things as water tables, playdough, whip cream / shaving cream fun, ect

Music and Movement

Science and Math through various "cooking" projects, experiments and more...

Creative Art

Fine and Large Motor Skills Development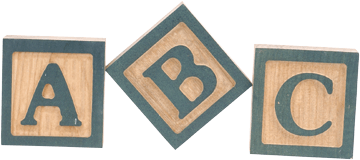 Open Door Policy:

We welcome and encourage you to come visit anytime!! Your child is precious and Just-4-Toddlers does'nt want you to miss any part.


Staff:

We provide your children with quilified caring staff that are required to stay updated with their education by attending college classes, conferences, and other training options. Each staff member is First Aide and CPR certified and have cleared a DOJ, FBI, and Child Abuse Index background check.

At Just-4-Toddlers we have a very low turn over rate with our staff.

General Information:
Just-4-Toddlers provides your child with breakfast from 6:30am-7:00am and 3 snacks a day
We offer potty training at no additional cost
We have a variety of Full and Part time rates based on how many hours used weekly
A morning part time program from the hours of 7:30- 11:30 AM
We accept government subsidized programs
Beautiful professionally painted indoor classrooms and play areas. Each in a different theme such as Beauty and the Beast, Alice in The Wonderland, Humpty Dumpty and Toddler Town.
Outdoors we offer a large grassy shaded playground with a misting system on the porch. There is also an area for sand play. We provide the children with tricycles, riding toys, push toys, a climber with slides and a "rock" wall, a variety of blocks, trucks, balls and much more.